The Pikes Peak New Horizons Gold Concert Band began in September 2002. It was created for anyone 40 years of age or older who would like to continue playing their band instrument or would like to relearn the instrument they played years ago in school. Instruments used in the Gold Concert Band include: Flute, Clarinet, Saxophone, Oboe, Bassoon, Trumpet, French Horn, Trombone, Euphonium, Tuba, and various Percussion instruments.
The Gold Concert Band presently meets for rehearsals on Tuesdays and Thursdays from 9:45 to 11:45 a.m. with a 20-minute refreshment break.
Although learning to play together as a band is important, socializing is a very integral part of each rehearsal. Through the years many close friendships have developed because of people coming together to play a band instrument. We invite you to come join the fun.
If you would like to become a member of this quality organization or if you have any questions, contact Director Bill Callen, (719) 598-2373, or Associate Director Mark Israel, (719) 661-6282.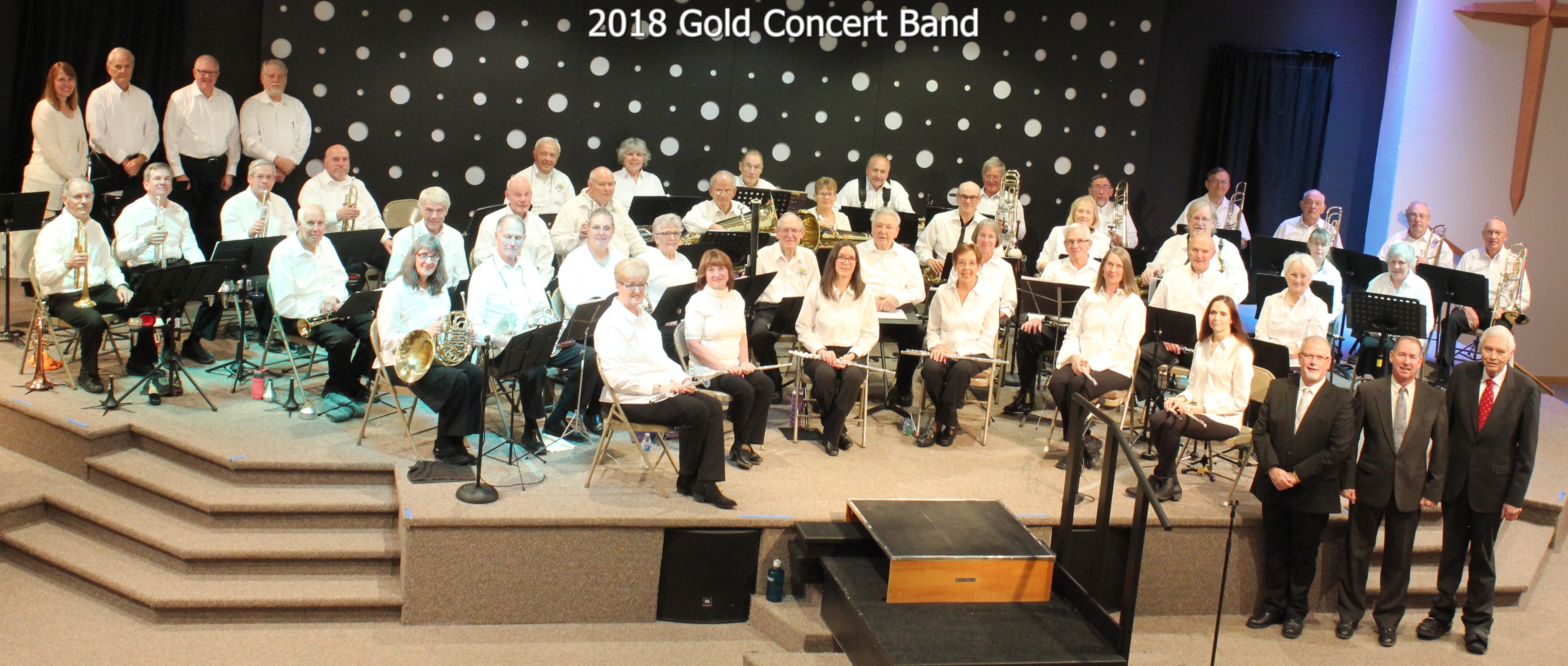 The Swingmasters Jazz Band is a group of Pikes Peak New Horizons Band musicians who have a great interest in playing the 'Big Band' jazz style of music. The band has played at The Antlers Hotel, the Colorado Springs Shrine Club, The Hancock Senior Center, Pioneer Museum and other community events. Rehearsals are held on Tuesday & Thursday mornings following the Gold Band rehearsals.
The Swingmasters Jazz Band started in 2003.